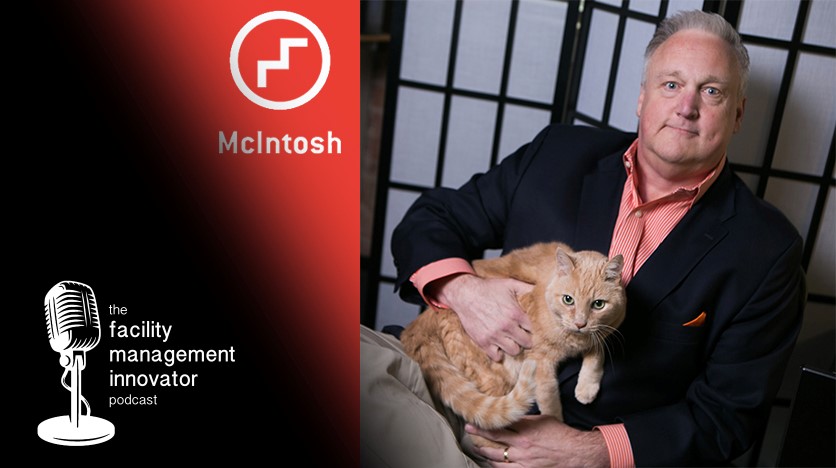 Ep. 43: (Part 3) How to Choose a Qualified ADA Consultant | Brad Gaskins, AIA, CASp
June 27, 2017
Overview
Brad Gaskins of The McIntosh Group is one of the nation's leading experts on the Americans with Disabilities Act (ADA) and this is the final installment of a three-part series on the topic of ADA compliance. On this episode of the podcast, Brad helps facility managers and owners "begin with the end in mind" when hiring an ADA consultant. Mike Petrusky asks Brad about the most important considerations when evaluating the types of consultants that can help FMs make sure that their facilities are in compliance with the Act. Brad and Mike walk through questions to ask and important requirements to consider when researching the many options to determine who is best qualified to guide them through this challenging process. Mike also reflects on his recent visit to the Central Pennsylvania Chapter of IFMA where he met some really great people and delivered a speech about FM innovation, collaboration, and partnerships...and he also shares a couple of lessons learned...from his Mom!
Listen to Part 1 of the interview here: http://kayrellconnections.com/episode26
Listen to Part 2 of the interview here: http://kayrellconnections.com/episode32
Questions about the ADA? Mention this podcast when you "Ask Brad" online at http://mcintoshtransforms.com/ and get a FREE copy of the "2010 ADA Standards Field Guide".
Sign up to "Be an FM innovator!®" at http://kayrellconnections.com/
Subscribe to the podcast:
iTunes: http://ow.ly/7oJF304EivM
Google Play: https://t.co/4kSe3vzK77
Stitcher: http://www.stitcher.com/s?fid=131544&refid=stpr