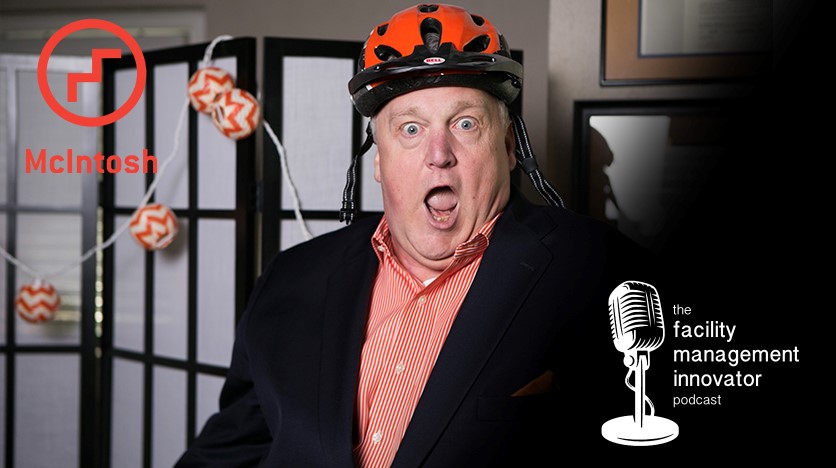 Ep. 32: (Part 2) ADA Compliance for FMs | Brad Gaskins - McIntosh Group
April 11, 2017
Overview
"ADA Geek" Brad Gaskins is an expert when it comes to The Americans with Disabilities Act (ADA), and on this episode of the podcast, we take a deeper dive into what facility managers need to know about the ADA. This is the second of a series of interviews and Brad talks more about his work with The McIntosh Group where he helps FM practitioners determine which compliance standard they should follow and helps them understand the risks that come along with an increase in legal activity related to the ADA. Mike Petrusky asks Brad about how FMs can be proactive to make sure their facilities are in compliance and what to prioritize when making plans to deal with any barriers they discover. Mike and Brad discuss trends in FM as they relate to the future of the ADA and the impact of the coming "silver tsunami". We also learn about Brad's love of Hawaii and he shares a story that explains the unique cover artwork for this episode!
Listen to Part 1 of the interview here: http://kayrellconnections.com/episode26
Questions about the ADA? Mention this podcast when you "Ask Brad" online at http://mcintoshtransforms.com/ and get a FREE copy of the "2010 ADA Standards Field Guide".
See Brad in Orlando at the AIA Conference on Architecture '17: http://conferenceonarchitecture.com/
Sign up to "Be an FM innovator!®" at http://kayrellconnections.com/
Subscribe to the podcast:
iTunes: http://ow.ly/7oJF304EivM
Google Play: https://t.co/4kSe3vzK77
Stitcher: http://www.stitcher.com/s?fid=131544&refid=stpr