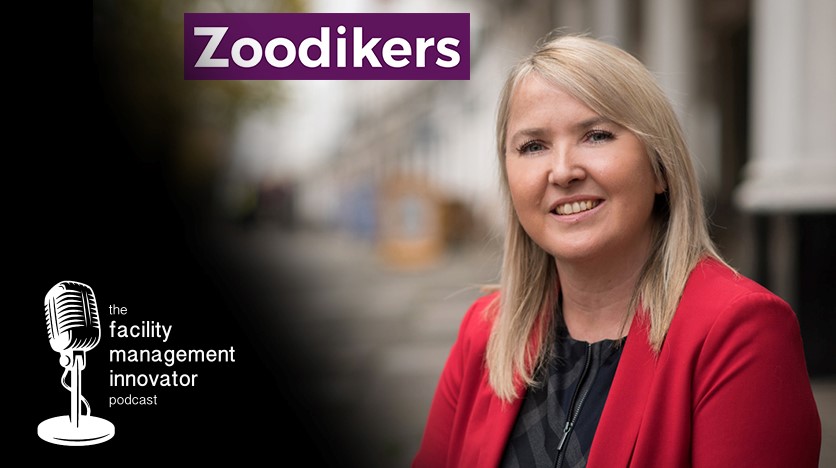 Ep. 39: FM Technology Trends & Marketing | Katie King, MBA - Zoodikers
May 30, 2017
Overview
Katie King, MBA is our first guest from "across the pond" and she definitely is an "FM innovator"! Katie is Co-Founder of AI in FM and Founder of Zoodikers, a digital PR and social media marketing firm where she has helped to elevate the facility management profession through her work with both FM trade associations and industry-partners alike. Katie can be seen and heard on BBC TV and radio, she has delivered two TEDx talks, and she often presents at facility management conferences around the world. Mike Petrusky asks Katie about her background growing up in the UK, her favorite music artists, and strategies for marketing in today's FM world. They talk about the latest technology trends and workplace innovations, including artificial intelligence and automation tools that are having an impact on FM and other business functions. Mike tries his best to make sense of everything by relating it to his favorite movie ("Star Wars", of course) and, once again, he happily violates the "no more singing rule" on the podcast!
Connect with Katie on LinkedIn: https://www.linkedin.com/in/katieeking/
Find Katie on Twitter: https://twitter.com/katieeking?lang=en
Learn more about Zoodikers: http://zoodikers.com/
BONUS AUDIO CONTENT:
Sign up to "Be an FM innovator!®" at http://fminnovator.com and receive a link to hear 10 additional minutes of Mike's conversation with Katie, exclusively for "FM innovator" subscribers!
Find out how Kayrell can help you deliver your brand message: http://www.kayrell.com/